After the framework of the house is built and the walls are up, then we begin the arduous task of choosing all the interior finishing items for the house such as tiles, carpentry, counter tops, lighting, faucets, doors, wall color, faucets, appliances, etc.  Most items are displayed in our design center. Being in the business of building designer innovative homes we will work with our clients to find them exactly what they want!

This includes all the items from the veneers and natural stones that go on to the outside walls, back yard designs, swimming pools, outdoor kitchen, patio etc. Most items are displayed in our design center. We at IKLO build stylish custom homes and will have our experts work with you to build a house that fits your taste!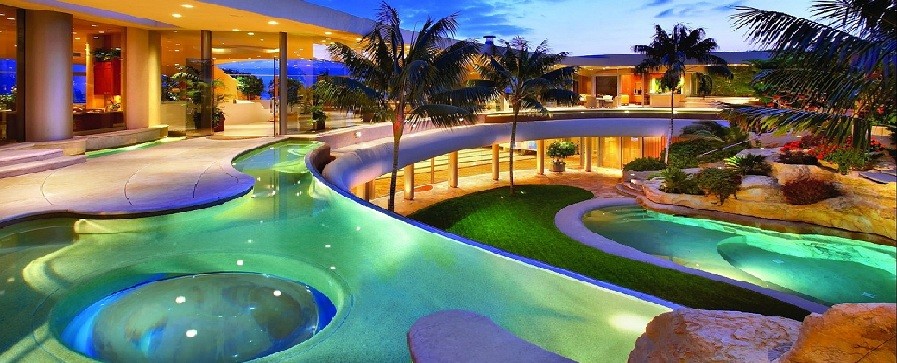 What's different about IKLO:
We at IKLO care about the final picture of the house and also realize that there is a budget to maintain at the same time. We are a custom home company, which means we care about each and every customer like its our only customer.
If you or your friends have ever bought a new house or gotten a new house constructed, most builders will give you 2 or 3 options to choose from when it comes to comes most things interior or exterior. For example, you might have 3 tiles to choose from, or you can only choose tile and not wood flooring because the builder might not offer it, or you can only choose from a few options when it comes to paint the interior or the exterior.
We at IKLO do things fairly differently. We have a large array of options to choose from, and most of our customers are able to find what they like. Our designers will suggest our customers what would look best for a certain area, but regardless of that we provide all options. So if you feel that you want wood flooring or tile, or you want certain style of fixtures, or you want different colors in every room, we accommodate your wishes. While at the same time giving you an overview of how much a certain option would cost so that you are aware of your budget rather than realizing at the end that you have spend more than what you can afford.
What if you don't like the options that we provide you? most of our customers are able to find what they are looking for in our options, but in the case that you don't, we have no problem with you going out in the market and looking for your dream options, whether it comes to the paint, or the fixtures, or the lighting, etc. How do we do this? we have a certain price budget set for each item in your home, so if you want to go out and shop for your own design of tile, we will give you a price after which you are free to shop as much as you want. Once you find what you like we will get it picked up and take care of the rest.
For more info about exterior and interior finishes, look through our DESIGN CENTER.